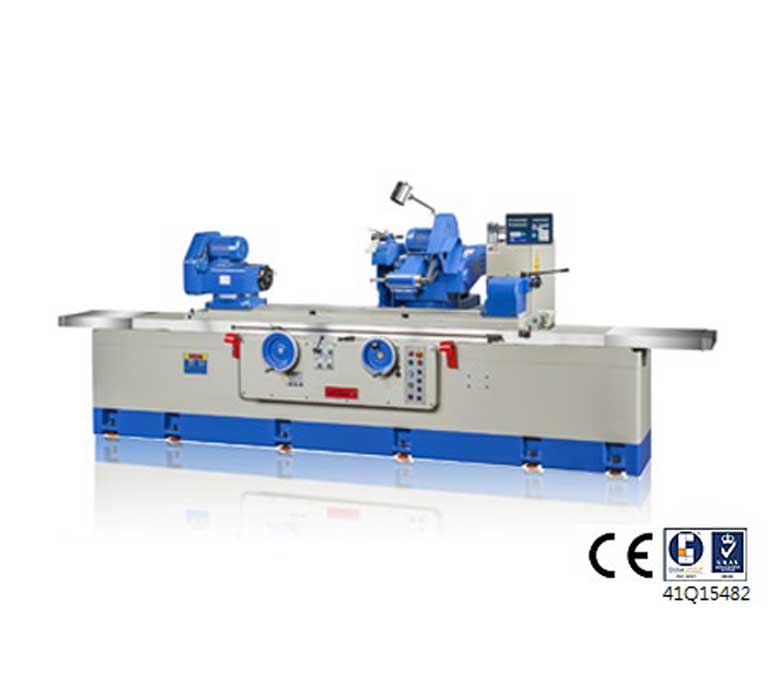 Cylindrical Grinders

Palmary specializes in designing and manufacturing a wide range of grinding machines and accessories that are exported to over 40 countries around the globe. The company was established in 1998 and has maintained consistently favorable customer feedback. The company as been working with Maximum Advantage-Carolinas since 1999. Likewise, the team at Maximum Advantage–Carolinas has put our trust in Palmary. This brings greater benefits to our customers because of the high quality grinding machines they ship. We are proud to be a North American distributor of Palmary grinders.
Palmary designs and manufactures grinding machines in the following categories:
Internal Grinders
Cylindrical Grinders
Centerless Grinders
Vertical Grinders
Engine Valve Seat Grinders
These grinding machines can be either conventional or numerical controlled (i.e., NC, 2NC, CNC) utilizing Fanuc, Siemens, and Mitsubishi controls.
The most demanded Palmary grinders that Maximum Advantage–Carolinas distributes in the North American region are:
Palmary Manual, NC, and CNC Centerless Grinders Most With Special Load and Unload Automation
Palmary NC/CNC Internal Grinders
Palmary NC Cylindrical Grinders
Palmary CNC Cylindrical Grinders
All of these Palmary grinders come with some common and extremely useful features, including the following:
Easy and user-friendly operating systems eliminate the need for highly skilled engineers, resulting in lower operating and maintenance costs.
Better lubrication system with maximum wear resistance.
Higher precision, more rigidity, and the least possible noise.
Customizable machine body along with a programmable control system.
Able to meet mass production requirements with higher efficiency and accuracy.